Summit Polling Locations (by Ward, by District) include:
W1/ D1 - Summit Community Center, 100 Morris Ave., Gym
W1 / D2 - Summit High School, Auxiliary Gym, 125 Kent Pl. Blvd
W1 / D3-6 - Lincoln-Hubbard Elementary School, 52 Woodland Ave., Gym
W1 / D7-10 - Washington Elementary School, 507 Morris Ave., Gym
W1 / D11-12 - Summit High School, Auxiliary Gym, 125 Kent Pl. Blvd
W2 / D1-3 - Summit Community Center, 100 Morris Ave., Gym
W2 / D4, 6-7 - Lawton C. Johnson Summit Middle School, 272 Morris Ave., Front Gym
W2 / D5, 10 - Cornog Fieldhouse, 5 Myrtle Avenue
W2 / D8 - Senior Citizen Housing, 12 Chestnut Ave., Community Room
W2 /D9, 12-13 - Franklin Elementary School, 136 Blackburn Rd., Gym
W2 / D11 - St. John's Lutheran Church, 587 Springfield Ave., Hinman Hall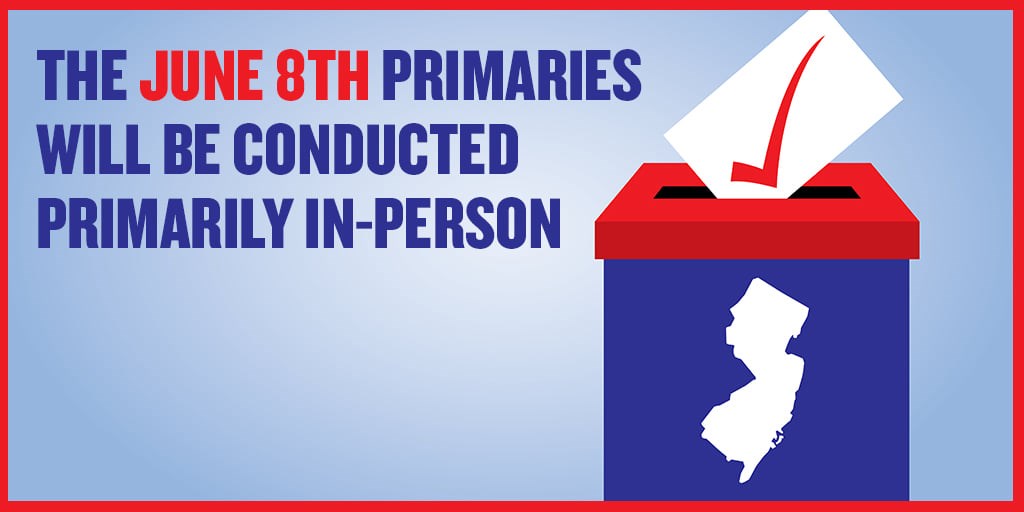 May 18 - Voter Registration Deadline (21 days before election)
June 1 - Deadline to apply by mail for a Vote-By-Mail Ballot (not less than 7 days prior to an election)
June 8 - NJ Primary
How do you know if you have applied to Vote By Mail before or not? You can check in your voter record on line. If its says "Annual Mail-in Elections" under the Ballot Request Type, then you are good to go and will receive your mail-in ballot without having to do anything further. If it does not, then you will have to apply for Vote By Mail. There are two ways and you can find out more here: https://www.votebymailnj.org/home/vote-by-mail/
How to sign up and check your voter record: https://www.votebymailnj.org/home/track-my-ballot/
Once signed up and logged in, you will find your information under the Mail-in Ballot History tab.
If you choose to Vote-By-Mail - Union County Voters will Receive Vote-by-Mail Ballots in Bright Yellow Envelopes for 2021 Primary Election. For more details on this please visit the Union County website.